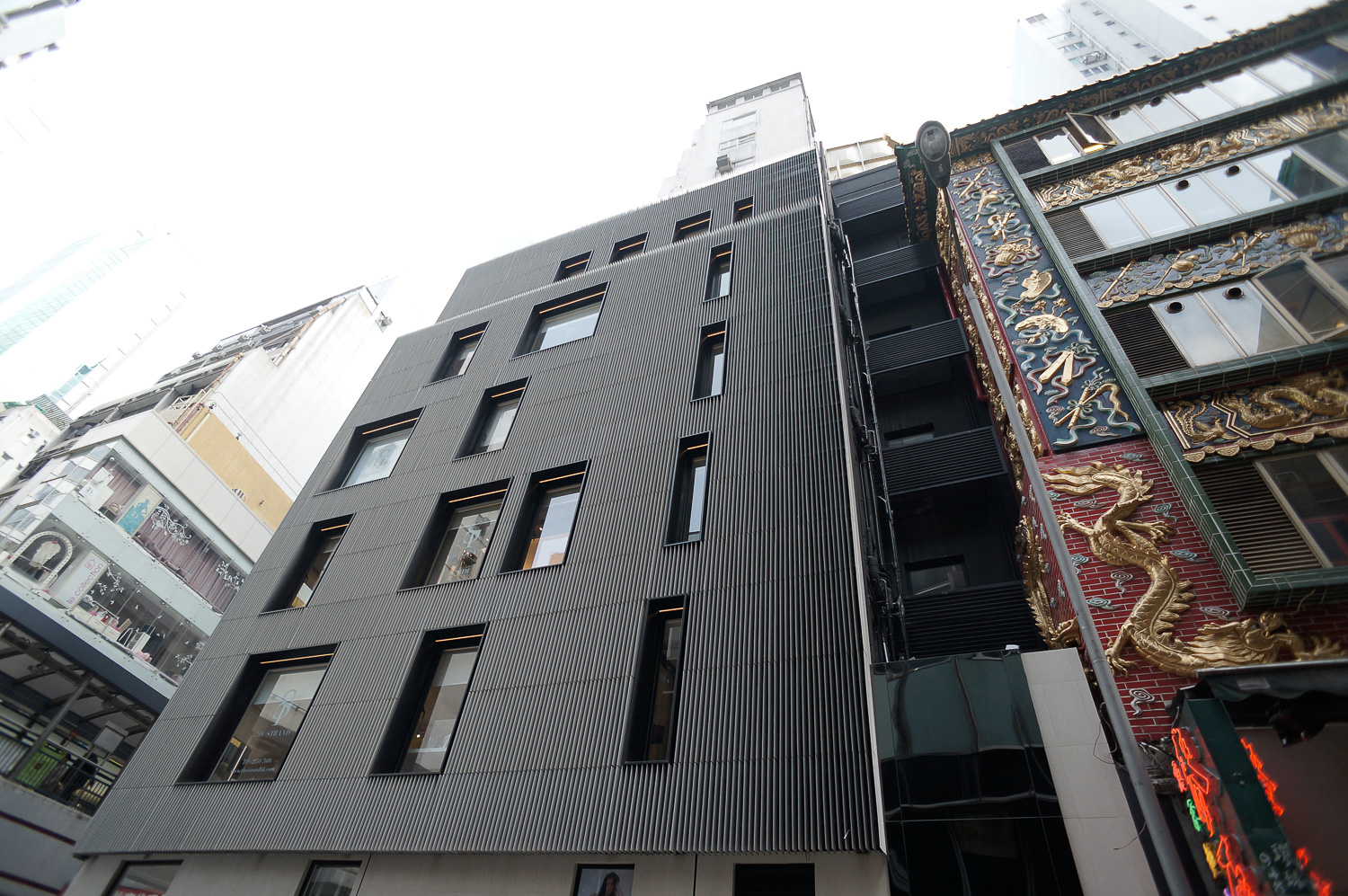 Optic Architecture (Tong Lau Revitalisation)
Johnny Wong and Miho Hirabayasi have designed a building that changes its color from black to white depending on how it is viewed from different standpoints within the localized site area.
The program was to develop an iconic retail and commercial boutique environment, restoring an existing 5 storey Tong Lau building in the center of Hong Kong's financial district.
Located next to one of Hong Kong's iconic landmarks and the longest outdoor escalator in the world. The site is positioned at an interesting intersection of movements, flows and overlapping paths allowing an opportunity to create a visual interplay with the building façade. Beveled frames around the window openings provide a more articulated junction to the fins as well as housing LED lighting, which highlights the window configuration pattern during the night.
Window openings were carefully considered in reaction to the context. By providing larger openings on the lower floors, it gives more visual views into the interiors spaces at street level and the elevated escalator.
FAK3 created an innovative facade or smart skin exploring the idea of 'transformative surfaces', which changes its visual appearance through optical structures.
An innovative cladding system developed by FAK3 uses customized vertical fins, which allows the visual surface to be transformative.