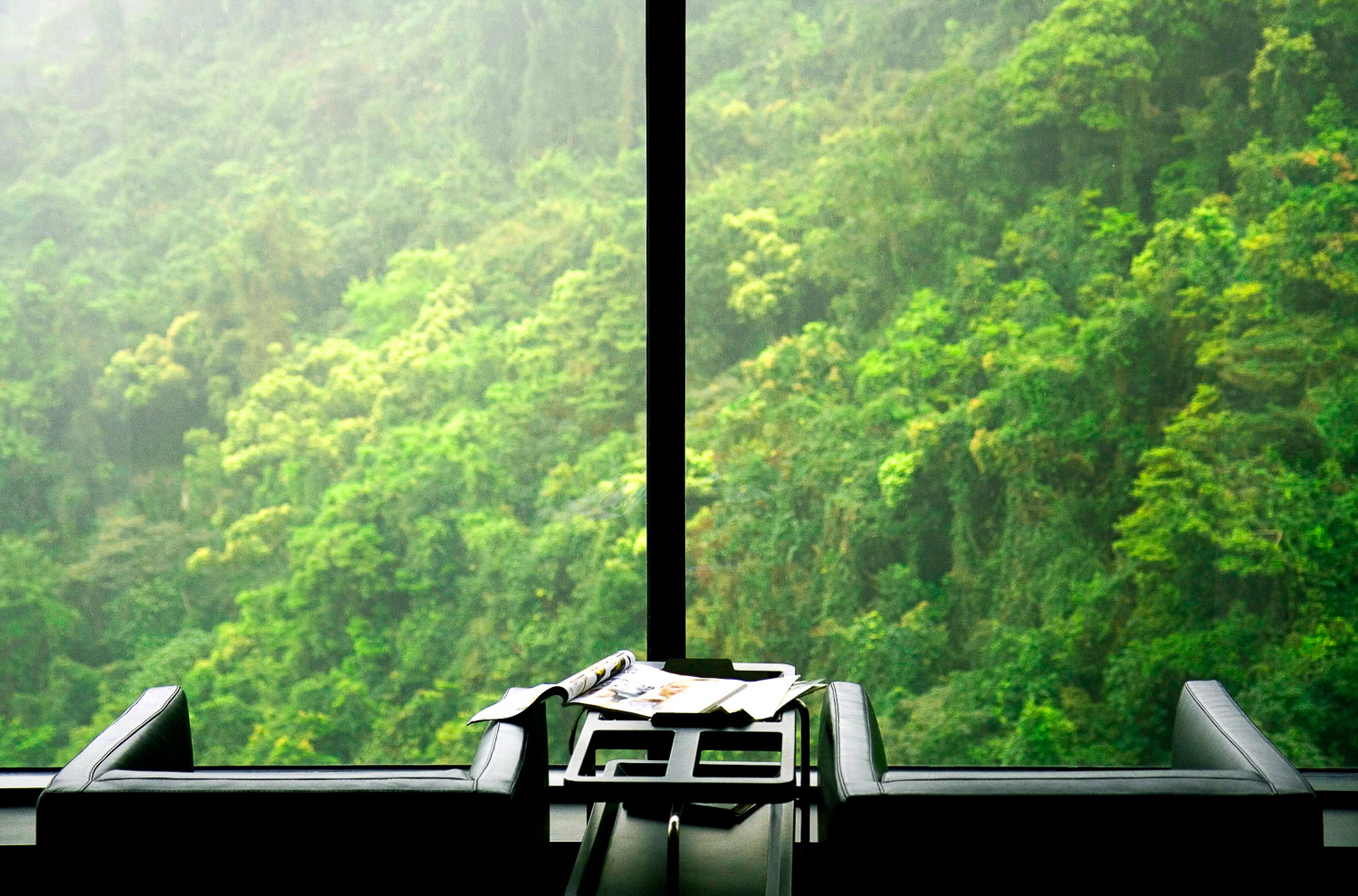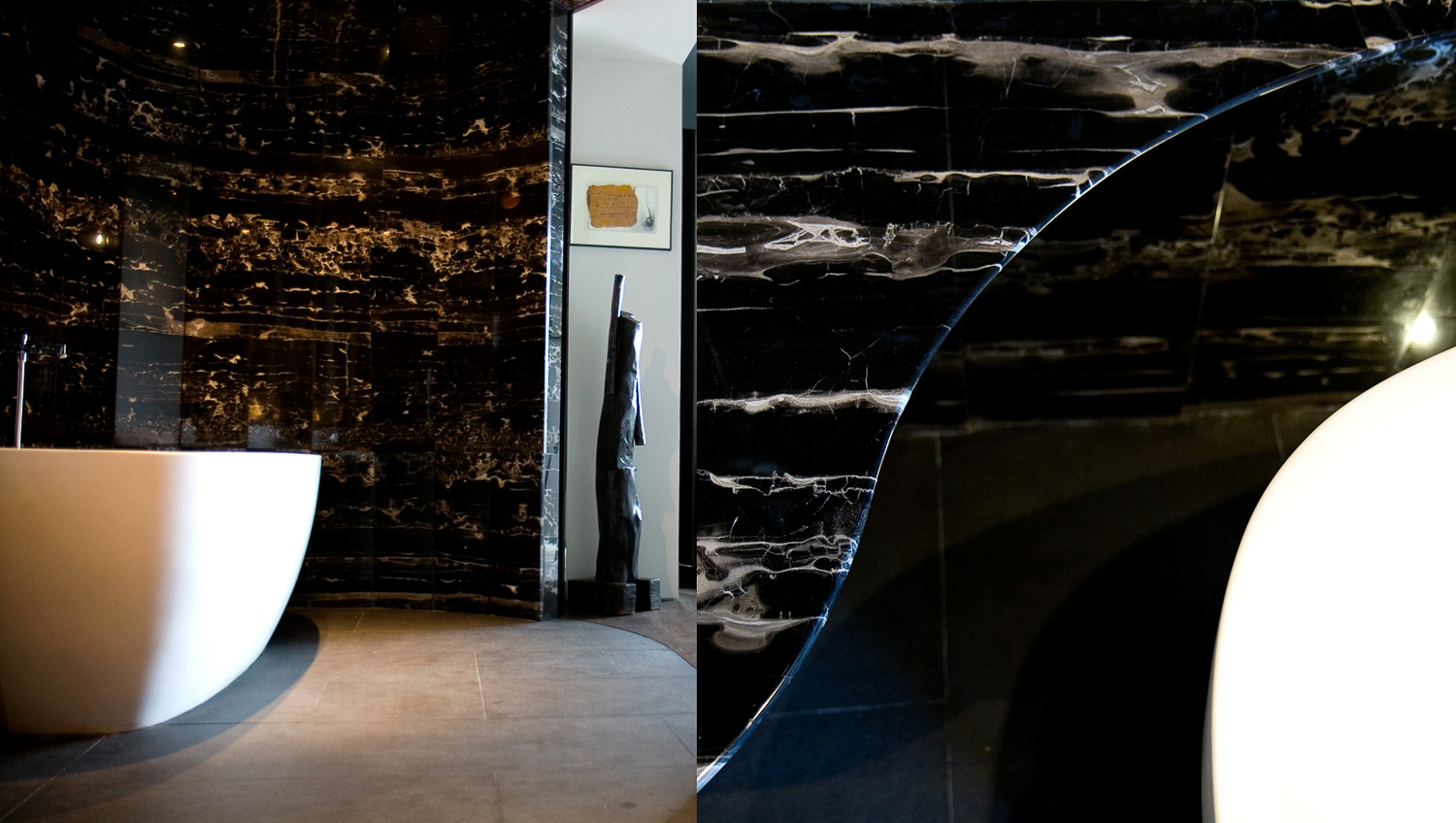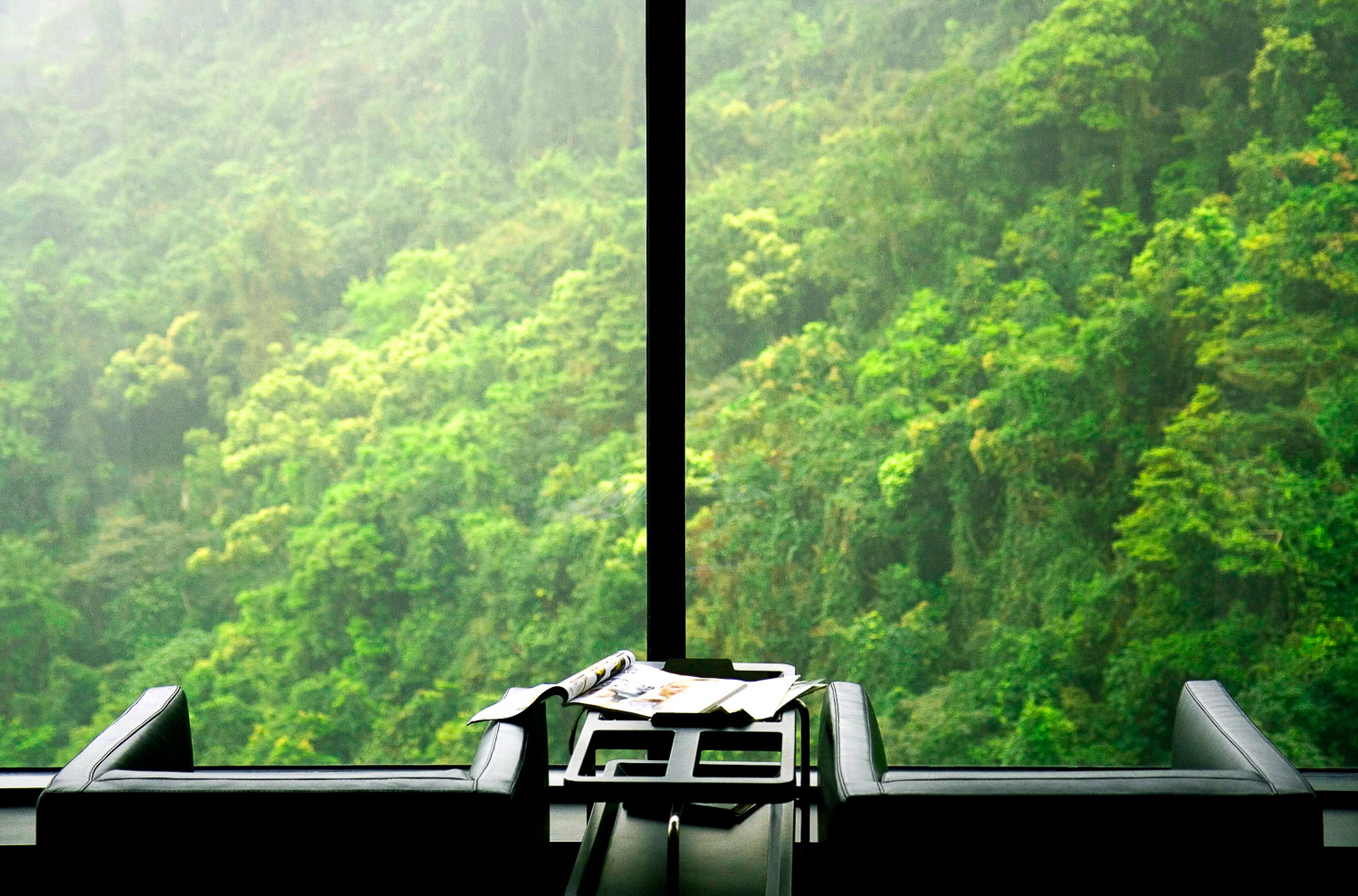 The Century
This 3500sqft signature development by FAK3 is located on the Peak, one of Hong Kong's most prestigious address. The urban property captures the visual transformation of this world city through' day and night' overlooking I.M. Pei's China Bank.

The interior concept is to provide a high couture luxury environment with intelligent planning to visually frame spaces, meticulous detailing with sumptuous materials with textiles from India thus synergizing the interior with the breathtaking views of the exterior.

Highly polished stucco walls reflect the mountain views into the living room and dining room. While the bedrooms and entertainment spaces uses textured silk wallpaper to provide a warm and soft backdrop.
Walls have an integrated picture hanging system similar to gallery's, allowing a flexibility to showcase the clients art collection.

The Master bedroom over looks onto a mountain view. The 700sqft and en-suite space has a walk-in wardrobe and study. Black curved striated polished marble provides a canvas to the juxtaposed agape resin white fixtures.